22 Jul 2021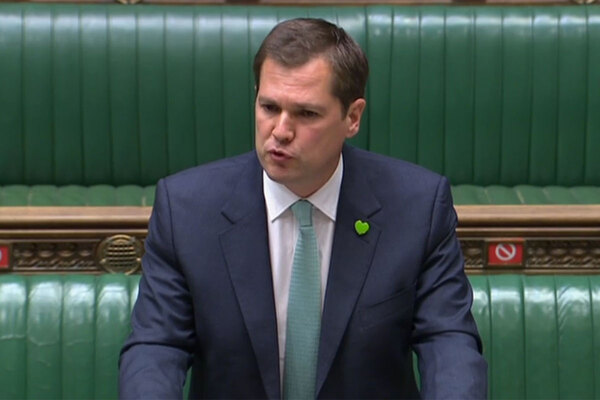 These forms – which were introduced by Royal Institution of Chartered Surveyors guidance in December 2019 – provide a framework for surveyors to assess the compliance of a building's facade.
Following consolidated government guidance published in January last year, lenders began to demand these forms on blocks of flats at any height, and with many failing, hundreds of thousands of residents were unable to sell without costly refurbishment work.
With no government funding available, they have reached a stalemate – with leaseholders paying huge sums for 'waking watch' patrols and inflated insurance premiums as they await catastrophic five-figure bills to repair the defects, which range from missing fire breaks to combustible balconies.
There is no official number for buildings below 18 metres currently impacted by the building safety crisis, but the number is likely to reach into the tens of thousands of buildings, housing potentially hundreds of thousands of residents.
Mr Jenrick said he hoped the government's research would "pave the way" for the forms not to be required on buildings below 18 metres, but said this was dependent on the backing of lenders.
He said Barclays, HSBC and Lloyds were supportive of the government's position and called on other lenders "to act to achieve a market correction and relieve the pressure upon homeowners".
"It is not appropriate in [the expert's] opinion, and the government has accepted this, that lenders and other parties within the market should be acting as if there was a widespread and systemic issue," he told MPs.
"[This] is a subtle but important change of tone, and one, which I hope… will lead to a significantly different housing market."
Asked whether he no longer believed blocks below 18 metres required any fire safety remediation as a result of the new position, he said some still would but the number "is likely to be very small".
The government has previously said blocks below 18 metres should only have an EWS1 assessment if they have particularly dangerous types of cladding – but many lenders have requested them for a wider range of buildings.
The research was carried out by Dame Judith Hackitt, who carried out a post-Grenfell review of building regulations; Sir Ken Knight, a former firefighter and chair of its expert panel; and former senior fire fighters Ron Dobson and Roy Wilsher.
He said their conclusions were based on dwelling fires being "at an all time low"; 91% occurring in houses or bungalows rather than blocks of flats; only 7% of fires in high-rise flats spreading beyond the room of origin and the falling number of fire deaths over several decades.
Mr Jenrick said they gave the following recommendations as a result:
EWS1 forms should not be requested on buildings below 18 metres
Any issues in these buildings should be addressed "primarily through risk management and mitigation"
Government should work with the new Building Safety Regulator to audit risk assessments and ensure "they are not perpetuating the risk aversion we are witnessing in some instances at the current time"
Fire risk assessors and lenders should not presume there is a risk to life unless there is evidence to support this
Concern about buildings below 18 metres has been driven in part by huge fires in Barking, Bolton and south-west London post-Grenfell in buildings below the height threshold. While all these fires were non-fatal, the buildings were wholly or partly destroyed.
In January last year, Mr Jenrick said a reliance "on crude height limits with binary consequences… does not reflect the complexity of the challenge at hand".
The government's key civil servant on fire safety regulations for buildings, Brian Martin, has also told a conference the 18 metre line was picked because "we haven't got time to come up with a better number".
In his speech today, Mr Jenrick also criticised the use of waking watch patrols in buildings with dangerous cladding – a feature which the government has previously placed faith in to ensure these buildings are safe.
"Waking watches are being used excessively. They can be rip-offs and they can in many cases be replaced by modern fire alarms… I would like to see most waking watches barring the most exceptional circumstances brought to a close as quickly as possible," he said.
The government has provided a Waking Watch Relief Fund of £30m to pay for the installation of fire alarms, although it is expected only to cover a small proportion of the buildings with waking watches.
Responding to his speech, Lucy Powell, Labour's shadow secretary of state for housing, said the government was "still not providing the leadership and intervention that is necessary".
"That's why we've been calling for a Building Works Agency: a crack team of engineers and experts appointed by the government going block by block, assessing the real fire risk, and what remediation works are absolutely necessary, commissioning and funding those works from the Building Safety Fund, and then crucially, certifying the building as safe and sellable," she said.
"This rigorous approach would also keep costs down, and then the agency can then go after those responsible for costs. It's been done before in Australia, and it can be done here."
Commenting on Mr Jenrick's announcement, Geeta Nanda, chair of the G15 – the group of London's largest housing associations, said: "It's absolutely key that we take a proportionate risk-based approach to make sure those buildings that pose the most significant risks are put right as soon as possible and we welcome the government's focus on risk as set out in the secretary of state's remarks during today's second reading of the Building Safety Bill.
"The EWS1 fiasco has hit thousands of our residents, with over 1,200 transactions currently on hold among our members alone. The secretary of state's announcement today confirming that EWS1 forms are not required on buildings below 18 metres is welcomed. However, ensuring this guidance is adhered to by lenders and insurers remains the critical issue and we look forward to working with government, RICS, and others to make sure this happens."
Help and Advice
If you are looking for advice or help with your rental property or HMO. If you've received notices or enforcement action from the council. If you've a Rent Repayment Order. Then please get in touch and we can help you.
Complete the contact form here. Book an expert consultancy call here. Call us on 0208 088 0788.
Or send enforcement documents you've received to us help@landlordsdefence.co.uk
Thanks for reading!
Keep up with the latest from Landlord Licensing & Defence…
Subscribe to our YouTube Channel to find all our videos on Regulations, RRO, HMOs and much more! → https://www.youtube.com/channel/UCr1wNum9AR7kgFL9Kf0LT-Q
Join our private Facebook Group where you'll find a support network of other landlords and experts as well as case studies and how to avoid council fines. → https://www.facebook.com/groups/1774212136183898
Follow us on Social Media for the latest in Property and Licensing…
Facebook → https://www.facebook.com/LandlordsDefence/
Twitter → https://twitter.com/LandlordsDefenc/
LinkedIn → https://www.linkedin.com/company/20713824/admin/
YouTube → https://www.youtube.com/channel/UCr1wNum9AR7kgFL9Kf0LT-Q